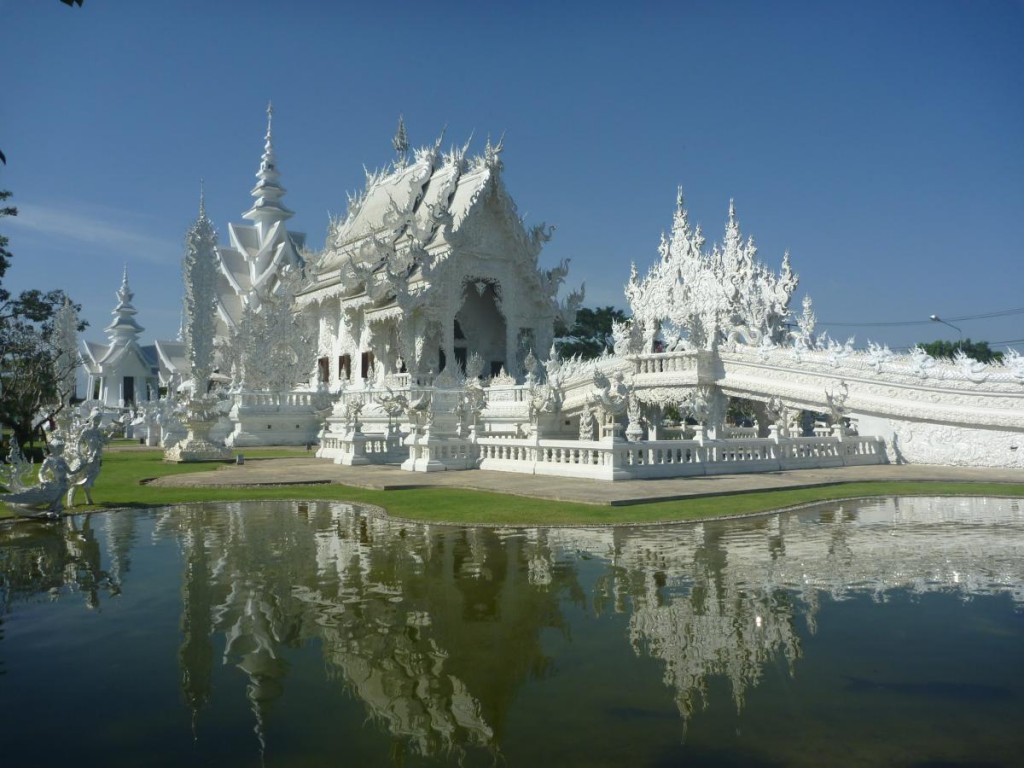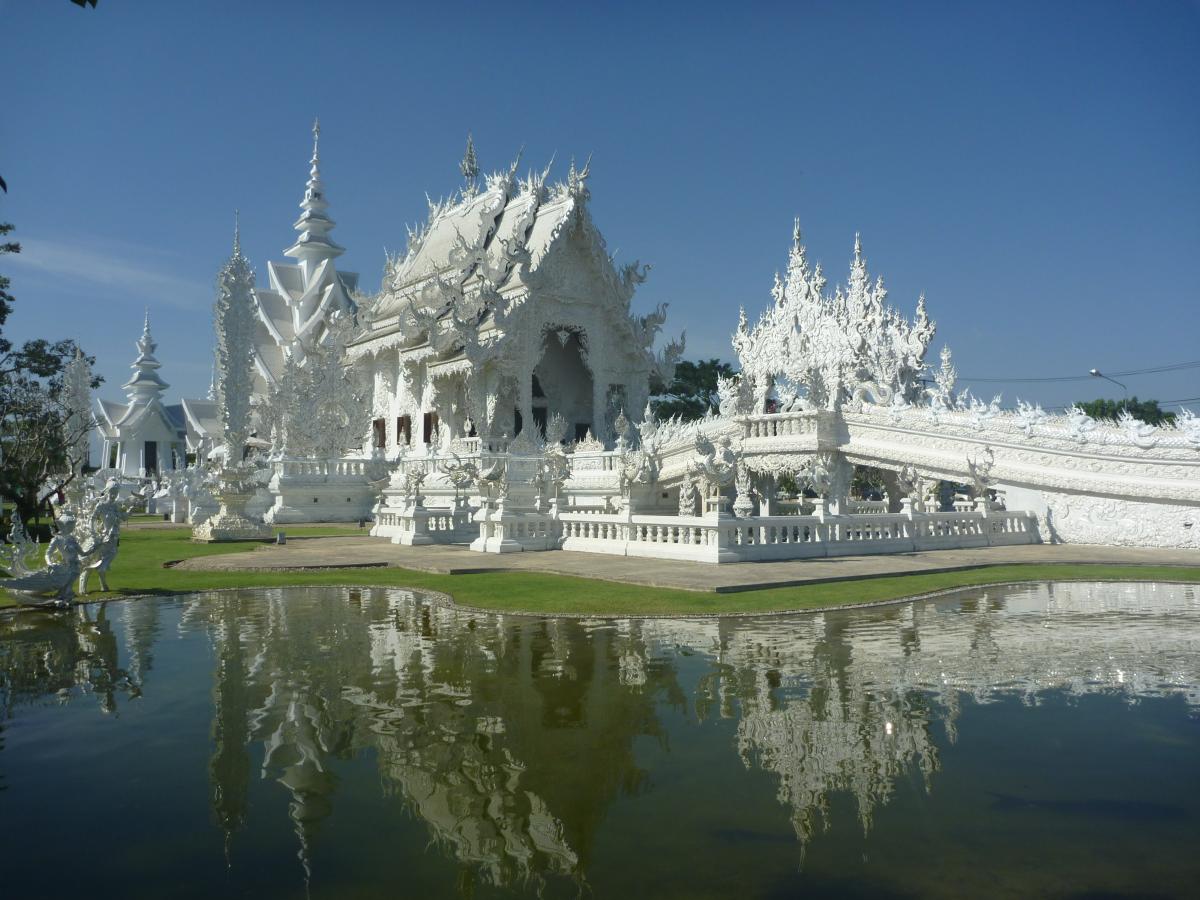 This day began our three-day journey down the Mekong River from northern Thailand into Laos. It started early in the morning with a van that took us north from Chiang Mai to the border town of Chiang Khong. This was a five hour trip, broken up with a stop at the famed "white temple." Our stop at the temple was brief but awe inspiring nonetheless. Constructed in 1996, this temple is an incredible sight – all white, decorated with flecks of silver. The entrance area was different than most temples, with hands and flames shooting out of an abyss, grabbing upwards and holding skulls. This image is much more dark than what we've seen at temples so far. When you cross the bridge and enter the temple itself, it is a small space with an image of the Buddha. When we visited, there was a monk quietly meditating. As I turned around to leave, I couldn't help but notice the mural on the back wall.
There was what appeared to be an apocalyptic scene, with pop culture figures the likes of Kung-fu Panda, Angry Birds, Batman and even Elvis appearing as if they are trying to fight back. Above this apocalypse scene, there floated clouds with what seem to be 'bodhisattvas' – or people who have reached enlightenment, all facing towards the giant Buddha statue. It was quite the sight.
We were only given 30 minutes to explore the temple, after which we were herded back into our van and driven to the border town of Chiang Khong. I didn't feel comfortable photographing the inside of the temple. This article from the Huffington Post has a slide show with some better images. The next day we would begin our slow-boat journey to Laos.