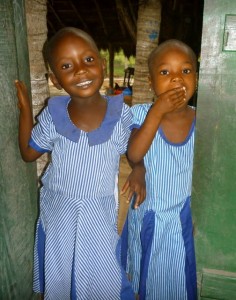 This semester I have started a couple of new projects that have been keeping me really busy. They are things that I'm really excited about though, so it all feels somehow worth it.
After some googling I have gotten involved with a traditional drumming and dance group called African Footprint. I wanted to get more involved with music, since that is something I have been missing. I am happy to be playing and meeting other musicians, but right now I have something else to tell you about!
About 40 minutes away from Cape Coast there is a small fishing village called Pebi, where they have no water, no electricity and no government-sponsored school. To make things more difficult, the people of Pebi have relocated from a different region of Ghana. Meaning that they speak Ewe, while all of the surrounding communities speak the regional language of Fante. Not only do the children not have a school in their own community, but they cannot attend school in the neighboring communities because of the language barrier. Until African Footprint arrived, the people of Pebi were extremely isolated and the children were not attending school.
In 2007 African Footprint sponsored the building of a small school. The children attend each day and learn all of the same things that they would in a government school. The goal is for each of the children to learn well enough so that they can attend junior and senior high school in the neighboring communities. The school currently has three teachers, all of them untrained. Regardless they show up to work each day, and they give their all to these students.
Working in Ghana as a trainer of teachers, I immediately wanted to get involved with this school! Initially, I was very excited to work with these teachers – providing regular workshops, trainings and one-on-one support. At the same time, I was apprehensive. If I have learned a lot about the effects of trying to 'help' where perhaps my help isn't really needed.
So far I have had three workshops with these teachers. They have shown up an hour before school to meet me every time I've come out. They have completed every challenge that I've set out for them, and they call me on weeknights to get support with lesson planning. They are super interested, engaged and eager to give the best education to their students. To be honest, it's been very different from my experience at the teacher training college.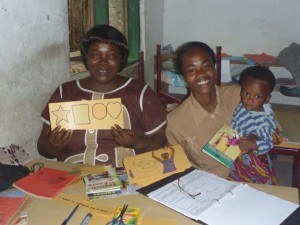 This morning after a workshop, I was speaking to one of the teachers. Apparently he relocated from the Eastern Region (where they speak Ewe) to this tiny costal village just to work at this school. He had studied business management, but when he heard of this school he wanted to come and help. After his time here, he wants to change his profession entirely and get a degree in education. The commitment to this school is really something else. Even though it's only one tiny project (3 teachers and about 50 kids) it's really exciting and refreshing to see.