The Ghana Files: Kakum National Park
This morning, we decided that we would go to visit the nearby Kakum National Park. The park is a rainforest preserve located about 45 minutes outside of Cape Coast, and is home to a suspended walkway. The walkway allows you to move along the rainforest canopy, it was a very cool experience. At some points we were about 150 feet up in the air.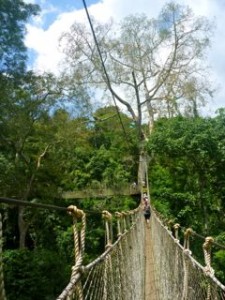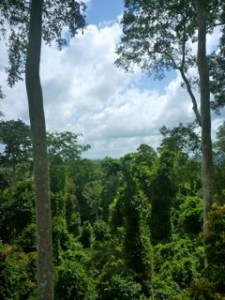 After the canopy walk, we stopped for lunch at the nearby Hans Cottage Botel. This is a guest house with a restaurant that is situated on a wooden platform over a crocodile-filled lagoon. As you sit and eat your meal, crocodiles are swimming past you. It's really something else!